Keeping Our Community Healthy and Safe
Dear Komen CEVA friends and family,
Like you, we have been closely monitoring the situation with COVID-19 and adhering to the recommendations provided by the Centers for Disease Control and Prevention (CDC). The health, wellbeing, and safety of our Komen Central & Eastern Virginia community, some of whom have weakened immune systems from breast cancer treatment, are our top priority. We would like to share a few updates on the actions we are taking to protect those we serve, medical providers, caregivers, volunteers and supporters.
The following events will be rescheduled in light of the CDC recommendations to limit gatherings of 50 people or more:
The 2020 Richmond MORE THAN PINK Walk scheduled for Saturday, May 9 has been rescheduled to Saturday, September 12 at Brown's Island
The "Komen Conversations" Breast Cancer Education Series will be reimagined as a virtual program for the next few months, with new dates to be announced soon
Our 2020 Virginia Beach MORE THAN PINK Walk will still be held on Saturday, October 10 at 24th Street Park on the Oceanfront, and we will provide updates should any related events need to be rescheduled over the coming months.
Moving these events and the overall impact of COVID-19 will make a significant financial impact on our ability to serve the women, men, and families who need us most, including those currently in ongoing breast cancer treatment. We ask you, as members of the Komen CEVA family, to help as you can.
As we continue to monitor our rapidly changing environment, we will make the best choices we can for our services and programs. To learn of any changes, please look to our website and social media platforms (Facebook, Instagram, Twitter) for updates.
Our hearts go out to everyone who is negatively impacted during this time of great uncertainty, but know that we are full of gratitude for our loyal supporters. We will never give up our fight to end breast cancer forever.
Sincerely,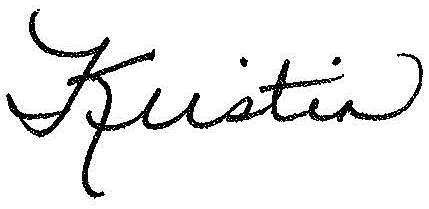 Kristin Harris
Executive Director
Susan G. Komen Central & Eastern Virginia
Komen Central & Eastern Virginia would like to extend our sincere gratitude to the following sponsors of our MORE THAN PINK Walks and Komen Conversations Breast Cancer Education Series:
Richmond
MORE THAN PINK Walk
Local Presenting Sponsor
2019-2020
Survivor Sponsor

Virginia Beach
MORE THAN PINK Walk
Local Presenting Sponsor